I've been a bad blogger - just been super busy with Christmas, family stuff and a trip to Liverpool to see Macca live in concert! :)
Just had to pop in to tell you about this though...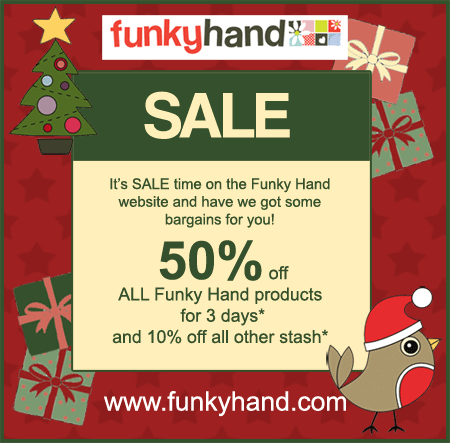 Yes you read that right! 50%!!! You'd be mad to miss it!
I shall be back tomorrow with a slightly later than planned (due to the festivities) new sketch for Fetch A Sketch.